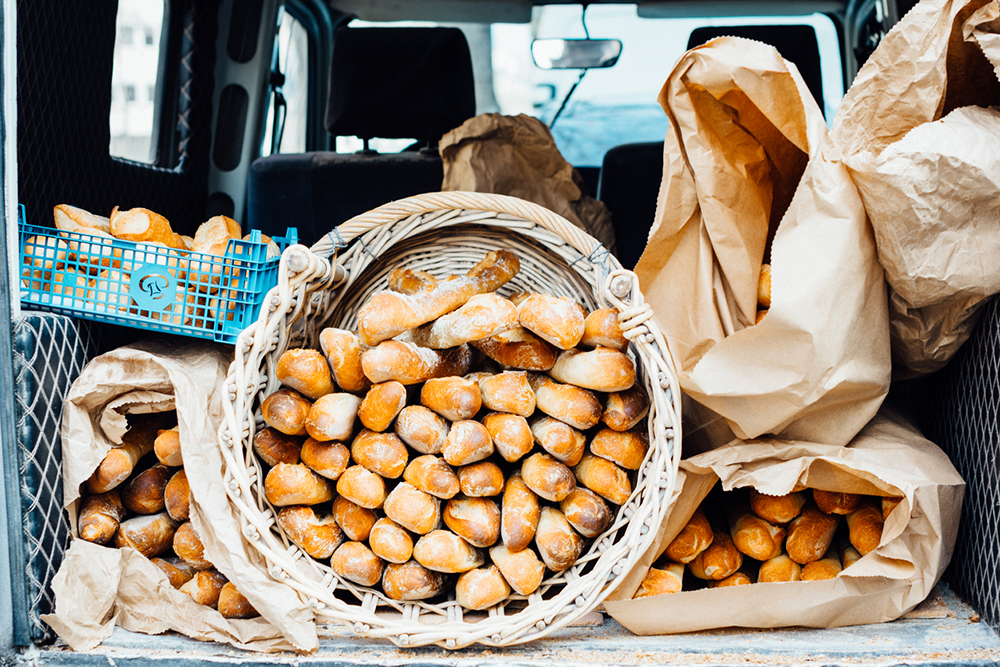 Hindley's delivery
Our delivery service has been a great success over the last 12 months. With many customers now relying on their weekly delivery of fresh bread & cakes to their doorstep. Therefore we have decided to continue home deliveries once this current lockdown ends. So if you live within one of the following postcode areas & you'd like to give it a go, we would love to hear from you  (WS7, WS11, WS13, WS14, WS15 and B74)

Fancy some freshly baked bread? Why not contact us and we will try and help
It's very easy, just fill in your details below, select your required items & submit. Then once we've recieve your order, we will call you back to arrange a delivery date and to take payment over the phone. We'll also ask you for a contribution towards our delivery costs. If you'd prefer to collect your order from our Lichfield shop, just click on the "collection" button.
The minimum spend for our delivery service is £10.
COLLECTION OR DELIVERY
Will you be collecting?

| | |
| --- | --- |
| If you are not collecting please add a delivery contribution £ | |
BREAD & ROLLS
Lge White 800g

£2.42

Lge Malted 800g

£2.67

Lge Wholemeal 800g

£2.52

Low Gi Multiseed

£2.05

Sour Dough

£3.85

Buttalump

£1.78
Small White 400g

£1.72

Small Malted 400g

£1.76

Small Wholemeal 400g

£1.76

White Rolls (6 pack)

£1.67

Brown Rolls (6 pack)

£1.67

Finger Rolls (6 pack)

£1.67
SAVOURIES
Quiche Lorraine

£4.90

Mushroom Quiche

£4.90

Stilton Broc Quiche

£4.90
Sausage Roll (2 pack)

£2.50

Pork & Chorizo Roll (2 pack)

£5.00

Pork & Sage Rolls (2 pack)

£5.00

Pork & Apple Rolls (2 pack)

£5.00
CAKES
Large Custards

£2.50

Small Custards (2 pack)

£2.30

Almond Danish (2 pack)

£3.70

Meringue (2 pack)

£3.60

Millionaire (2 pack)

£3.70

Flapjack (2 pack)

£3.30

Rocky Road (2 pack)

£3.90

Frangipane Tart

£3.95

Brownies (2 pack)

£3.40
Danish Pasty (2 pack)

£3.70

Bread Pudding (2 pack)

£2.40

Apple Pie

£4.30

Small Apple Pies (2 pack)

£2.40

Fruit Scones (4 pack)

£3.00

Plain Scones (4 pack)

£3.00

Teacakes (4 pack)

£3.00

Pineapple Cream (2 pack)

£3.70

Sandwich Cake

£5.25
GROCERIES
White Bread Flour

£2.65

Wholemeal Flour

£2.65

Malted Flour

£2.85

White Plain Flour

£2.85

Self Raising Flour

£2.85

Fresh Yeast

£1.00

Butter 250g

£2.35

Eggs

£1.75