We offer a wide range of cakes and slices to cater for all taste. From the rare Japonaise Fancies and Pineapple Creams to the staples of Rocky Road and Flapjack. Checkout our range, you're sure to find something that is simply delicious.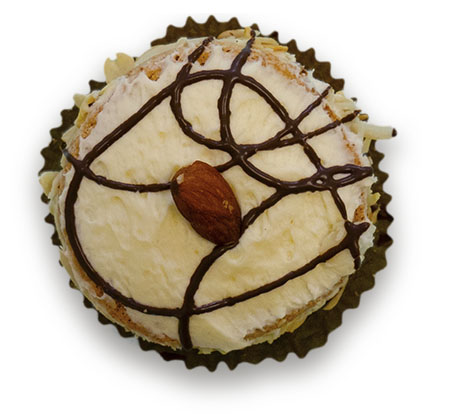 Japonaise
FANCIES
We are one of the few bakers still making Japonaise fancies today. Creamy nougat, chocolate or almond confectioners cream is sandwiched between almond meringues.
Viennese
WHIRLS
Buttery shortbread biscuits filled with nougat confectioners cream and dipped in chocolate.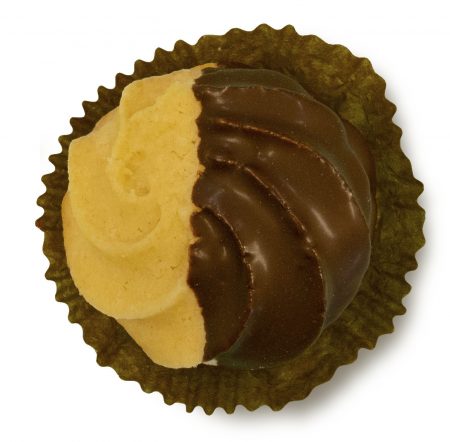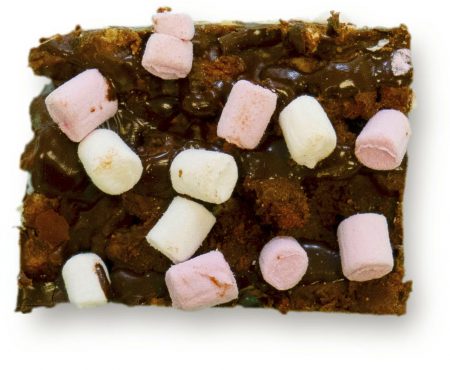 Rocky
ROAD
Ginger & shortbread biscuit delivers the crumble, the marshmallow the sweet foam. Both complimenting the sharp dark chocolate coating.
Millionaire
SHORTBREAD
A crumbly rich buttery shortbread base, a smooth rich caramel middle, with a dark chocolate topping.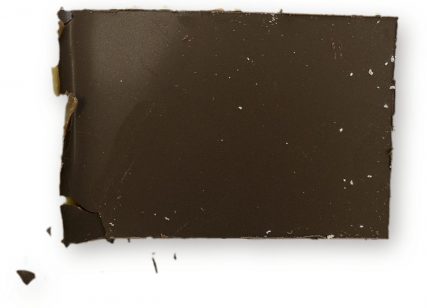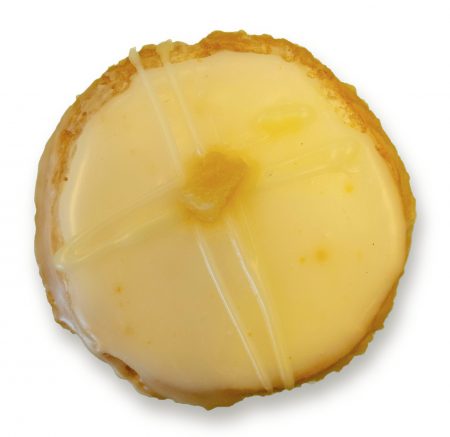 Pineapple
CREAM
Another traditional favourite. Shortcrust pastry with a pineapple jam filling, topped with confectioners cream and coated in fondant.
Fruit & Cream
SPONGE
Friday & Saturday we like to offer our customers a real indulgent fresh fruit treat. Cream on a light fluffy sponge base.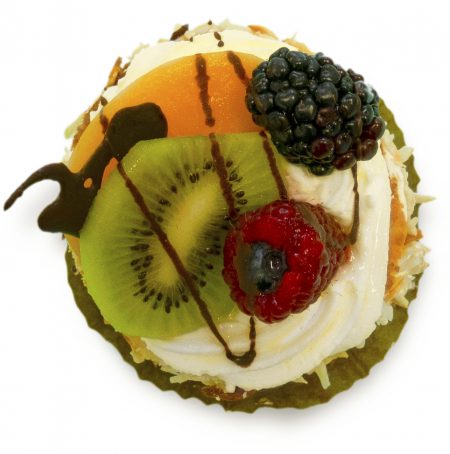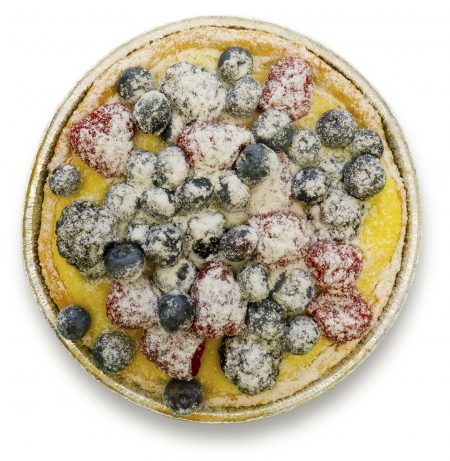 Fruit & Custard
TART
Or there's fresh fruit & custard in a short pastry case.
Chocolate
FLAPJACK
Butter, syrup and oats is all you need to make a great flapjack. An extra dash of chocolate make it really special.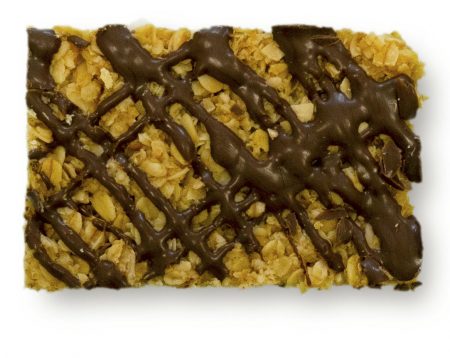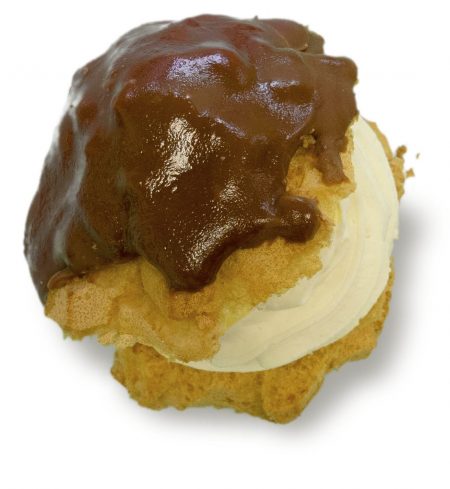 Chocolate
CHOUX BUN
A classic butter choux filled with fresh whipped cream and topped with either chocolate or coffee icing.
Traditional
BREAD PUDDING
Once called "poor man's pudding" we are one of the few bakeries that still makes this traditional bread pudding, succulent and stuffed full of raisins.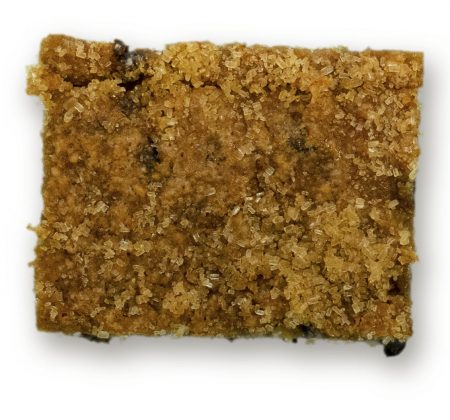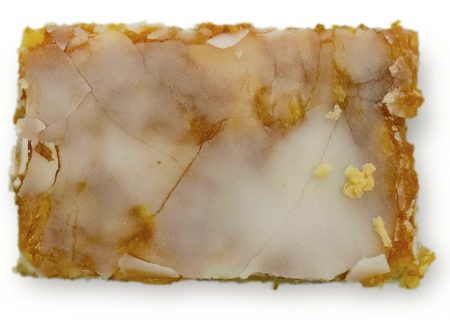 Delicious
FRANGIPANE
When asked to describe our Frangipane "similar to a bakewell" Pastry, raspberry jam and almond paste topped with a delicate water icing.
Apple & Almond
CAKE
Baked as an upside down cake. This is a really moist sponge made with only natural ingredients - it's almost good for you!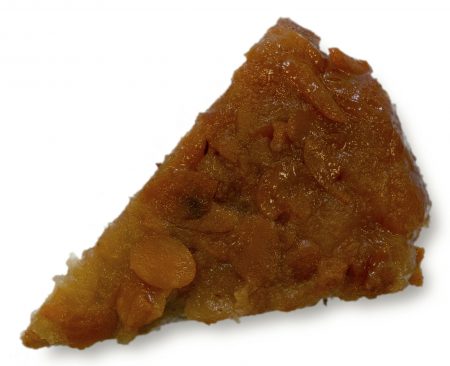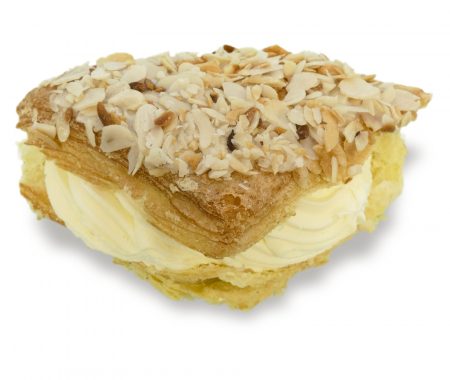 Apple & Cream
DANISH
Far too much cream, Far too much apple, it's not surprising it's our most popular cream cake.
INDULGENCE AT IT'S BEST
Why not spoil yourself, you know you're worth it