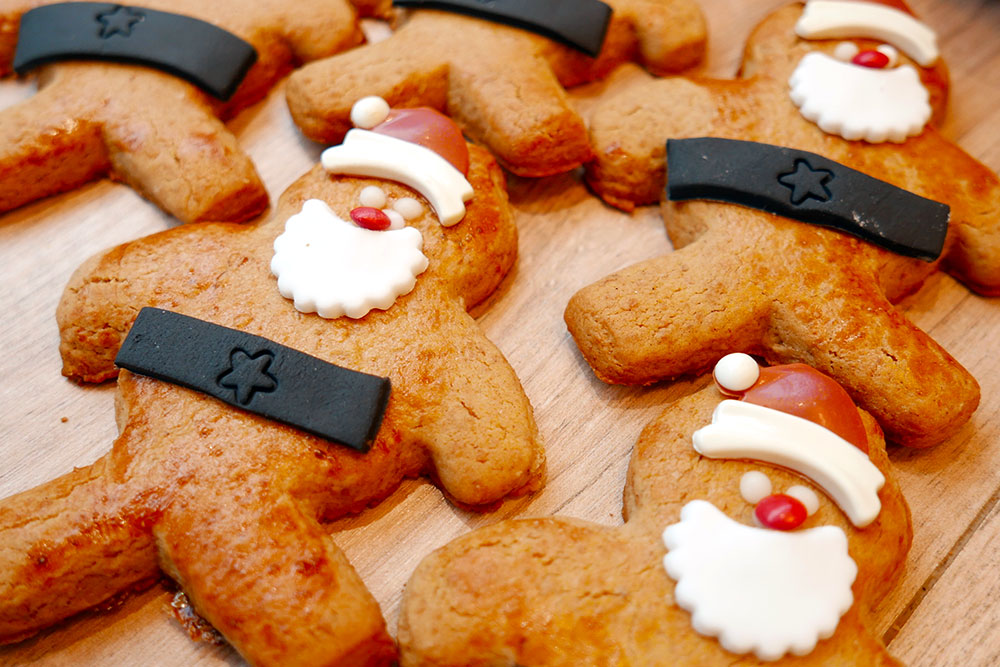 Christmas orders now being taken
We are now taking orders for delivery & collections Christmas week. We are delivering Tuesday 22nd, Wednesday 23th & Thursday 24th December. Orders will be taken up to Monday 21st December, however delivery slots will be allocated on a first come first served basis, so once they have gone they've gone! Just print out the attached order form and ring it through to us with your next order.
This year we have also got some great gift options for you.
Order form
A Christmas Goodies Gift Bag
We'll deliver a selection of delicious bread & cakes to a family member or friend in a "Hindleys" jute bag with a gift card and a personalised message. Price is up to you (minimum £10) plus £5 delivery within our delivery post code area.
Sour Dough Bread Making Kit £25.00
Complete with everything you need to start your sour dough journey. Includes round rattan proving basket, Strong white bread flour, our sour dough starter, baker's dough scraper, instruction sheet "Hindleys" apron and a sour dough loaf for inspiration. For just £5 we'll deliver within our delivery postcode area in a branded jute bag with gift card and a personalised message.
Bread Making Course Voucher £65.00
Gift somebody the joy of baking with Duncan Hindley in our bakery! (courses will resume once government restrictions allow).
Gift Vouchers
£5 or £10 vouchers in a gift card which can be redeemed either in our shop or cafe.
More info
To arrange any of these gifts, please contact us on 01543 263031/01543 416454 or pop in and see us.